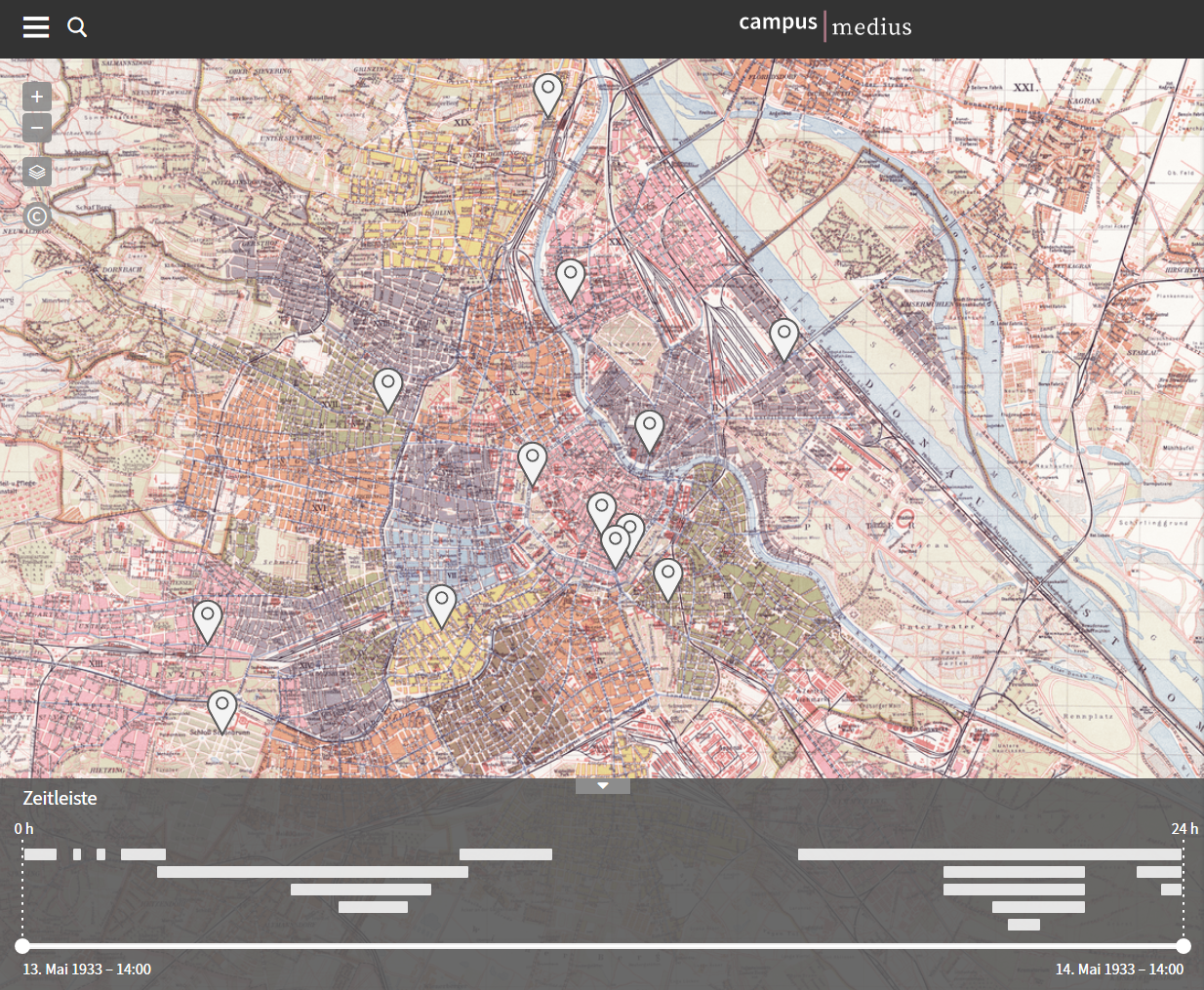 Hinweis: Campus Medius 2.0 (Simon Ganahl et al.)
Launch of Campus Medius 2.0: This means that the complete historical case study of the project is now online in the form of a bilingual (German & English) and responsive (desktop & mobile) website, which was developed from scratch with open-source software and runs on a virtual server provided by the Vienna University Computer Center.
At campusmedius.net, you'll now find not only an interactive map with a timeline displaying fifteen events within twenty-four hours in Vienna on the weekend of May 13 and 14, 1933, but also a multi-perspectival account of the main event of this exemplary time-space: an Austrofascist "Turks Deliverance Celebration" (Türkenbefreiungsfeier) in the gardens of Schönbrunn Palace, which is imparted from a bird's-eye perspective, panoramically, and in street view by five mediators each.